Bengies Drive-In Theatre
3417 Eastern Blvd.
Baltimore, MD 21220-2147
Showtimes, Directions, Rules & our Outside Food Policy:
(410) 687-5627
or
(410) 391-1956
Woven Blanket
This warm blanket has an illustration of our Beautiful Marquee on a starry night. The blanket is big enough to share! A Special Thanks to the Beautiful and Talented artist Stacy Adam for designing this gorgeous blanket.
---

Extra Long (52''X68'') Perfect for Cuddling or Putting on Display.
Made in the USA, 100% Cotton, Prewashed for Softness
Care instructions: Machine wash cold water, Mild Detergent,
Tumble dry low
Woven Blanket
(52X68)




$74.99
*Shipping & Handling will be calculated in your Shopping Cart.
Home | About | Now Showing | House Rules | Admission | Directions | Snack Bar | Tour
Photos | Order Bengies Stuff! | FAQ | Drive-In Links | Contact | Mailing List | Archives | Comments
All Images and Content Copyright © 2000-2018 Bengies Drive-In Theatre
Friday, Oct 26th through Saturday, Oct 27th
Box Office Opens This Week
Fri - 6:00pm / Sat - 5:00pm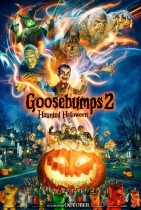 Goosebumps 2: Haunted Halloween
Rated: PG
Starts: Fri - 7:00pm / * Sat - 6:30pm *

NOTE: * Saturday START times may be slightly delayed due to TRUNK-or-TREAT Event

The House with a Clock in Its Walls
Rated: PG
Starts: Fri - 8:45pm / * Sat - 8:30pm *

NOTE: * Saturday START times may be slightly delayed due to TRUNK-or-TREAT Event

Halloween (2018)
Rated: R
Starts: Fri - 11:00pm / * Sat - 10:30pm *

NOTE: * Saturday START times may be slightly delayed due to TRUNK-or-TREAT Event